We are happy to announce the new cooperation between Millistream and Stamdata. partnership is established to enhance both companies' end customers' options for sourcing consolidated market data and information across a variety of asset portfolios.
With the aim of providing banks, asset managers, issuers, and others with high quality market data and digital financial products, our companies have agreed to enter into a collaboration to make it possible for end customers to receive the best possible setup and combined service offering meeting their requirements.
Both companies focus on local presence, combined with technical and financial expertise to generate exceptional local customer support, and customer-driven product development. The core factor in the partnership is to make it possible for Millistream's customers to receive Stamdata's reference data services through a consolidated Millistream feed or API delivery, enhancing Millistream's Nordic fixed income market data portfolio coverage.
Stamdata, on the other side of the partnership, will be able to meet customers' demand for cross- asset market data to a greater extent, combing equity, FX, and other cross asset market data available from Millistream with Stamdata's leading Nordic fixed income market data to form a complete top quality end solution.
Our CEO, Per Rastin, comment the new partnership:
"- Millistream has a strong market position through our many digital products, distribution channels and technical expertise, equipped with many years of experience in the technicalities involved in distributing market data to customers. We are primarily a Nordic provider with best of breed infrastructure capabilities. Nordic fixed income market data is a complex space that many of our customers find challenging. Through partnering with Stamdata we look forward to being able to offer customers more and better solutions, adding on coverage for data which we have not been able to provide customers in the past."
Aleksander Nervik, CEO at Stamdata AS, is also looking forward to the new cooperation:
"- Stamdata is an expert on market data for Nordic bonds with a large customer portfolio, to the most extent located in Norway because of historical reasons. Millistream is a cross-asset class market data provider with Sweden as their primary market, hence we see high potential in joining forces to be able to offer our customers services they currently take from other providers, which not seldom traps them in a situation where they need to make multiple integrations with higher than necessary associated costs. It has been important to us, Millistream shares the same core values as Stamdata, putting their main focus and emphasis on the customer, service quality and being a local provider with a local support model."
For more information about the new partnership, please contact one of Millistream's and Stamdata's sales representatives.
Millistream
Henrik Lindberg
Head of Sales & Customer Relations
+46 76 546 6366
henrik.lindberg@millistream.com
Stamdata
Patric Björk Andersson
Head of Business Development & Sales, Sweden
+46 702 00 20 84
bjork.andersson@nordictrustee.com

Eirik Kjørsvik
Market and data services, Norway
+47 95 27 14 95
Kjorsvik@nordictrustee.com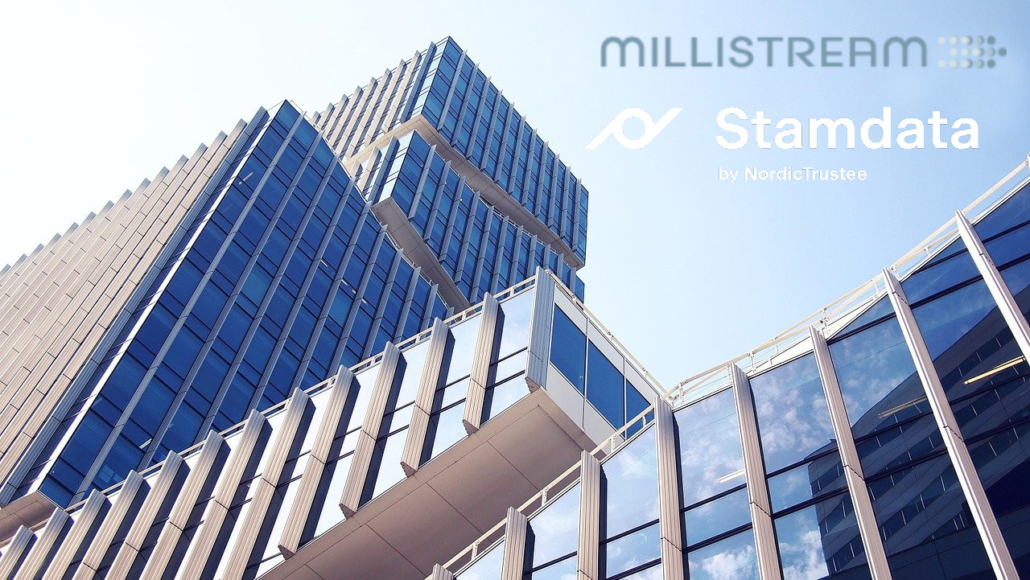 https://millistream.com/wp-content/uploads/2019/06/millistream-logo-300x45-300x45.png
0
0
Tomislav Nizic
https://millistream.com/wp-content/uploads/2019/06/millistream-logo-300x45-300x45.png
Tomislav Nizic
2020-12-10 10:27:24
2020-12-10 10:29:20
Millistream and Stamdata enter into a new partnership on the Nordic Market